"To Serve and Protect"
The Lake Village Police Department is located on Jackson Street behind the City Hall. The Department now has an authorized strength of 9 sworn officers and a support staff that provides a wide range of protection and enforcement services.
New to the Lake Village Police Department is "Kohl", an eighteen month old Dutch Shephard. Kohl will be utilized as a drug detection canine.
The department has a community-oriented policing philosophy and provides around-the-clock patrols.
For emergency assistance, dial 911. To register a complaint, or to ask for general police-related information, dial 870-265-5055.
Lake Village Police Department Mission Statement
The primary goal of the Lake Village Police Department is protection of life and property, prevention of crime and apprehension of criminal perpetrators. The Department strives to provide the best possible police service to residents of Lake Village and to those who work, travel and shop here.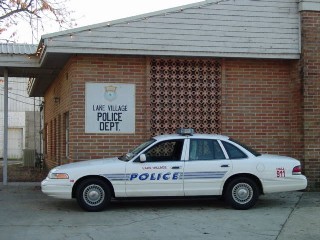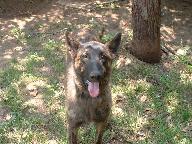 The newest addition to The Lake Village Police Department, 18 month-old Dutch Shepherd "Kohl". Kohl will be used as a drug detection K-9 for the department.